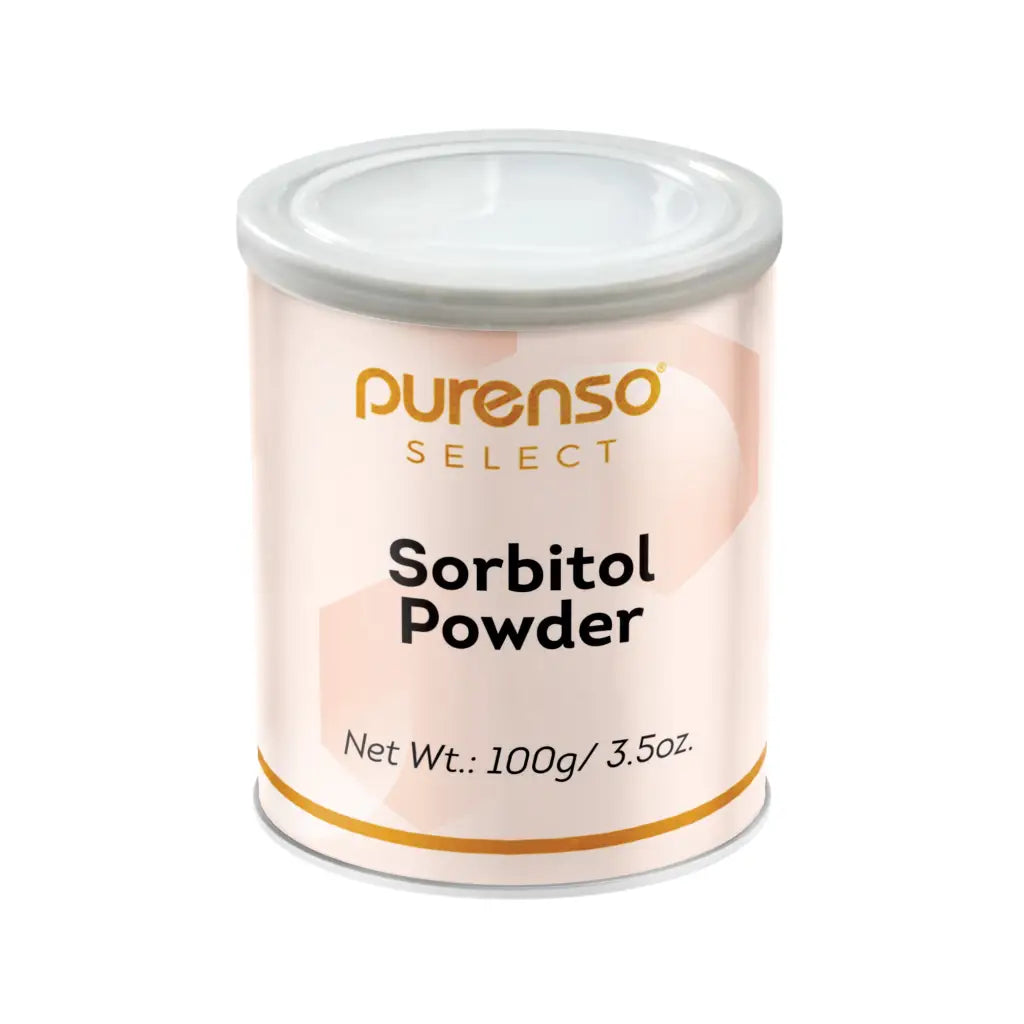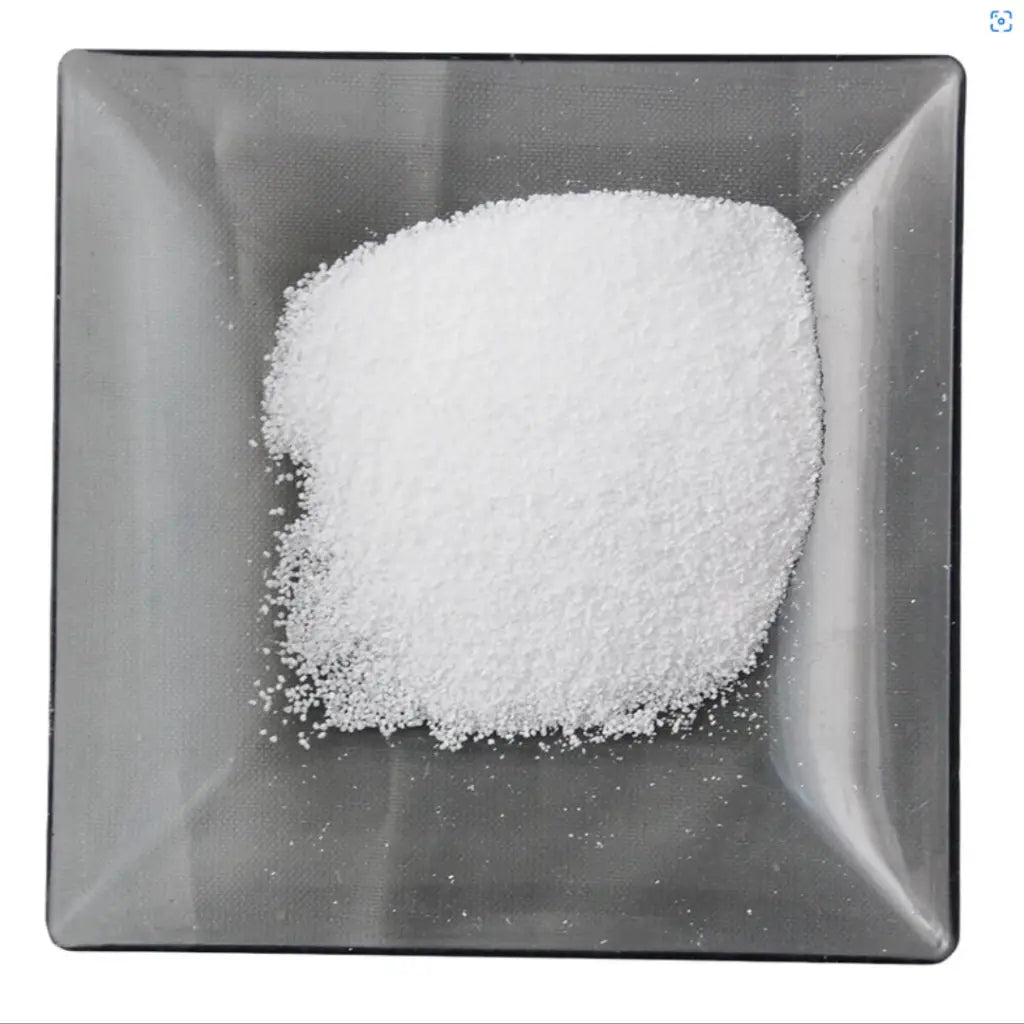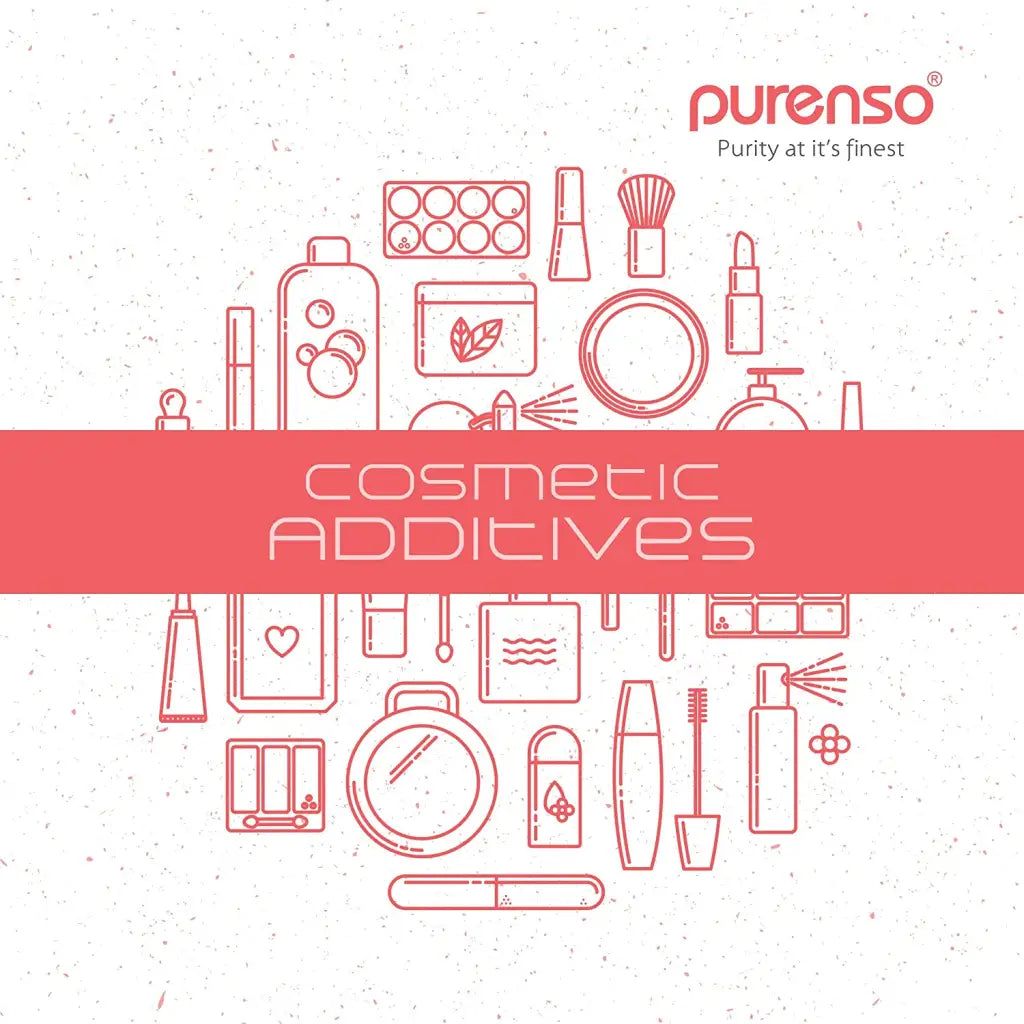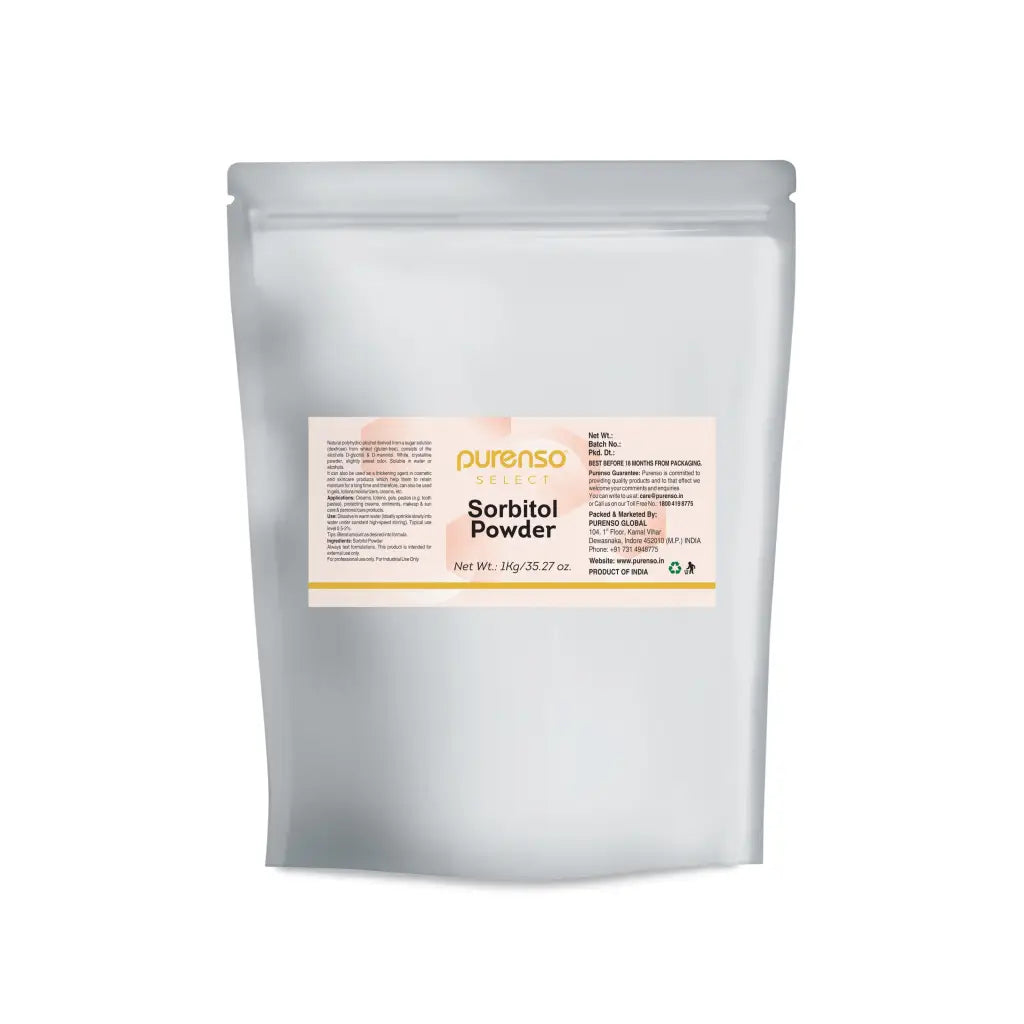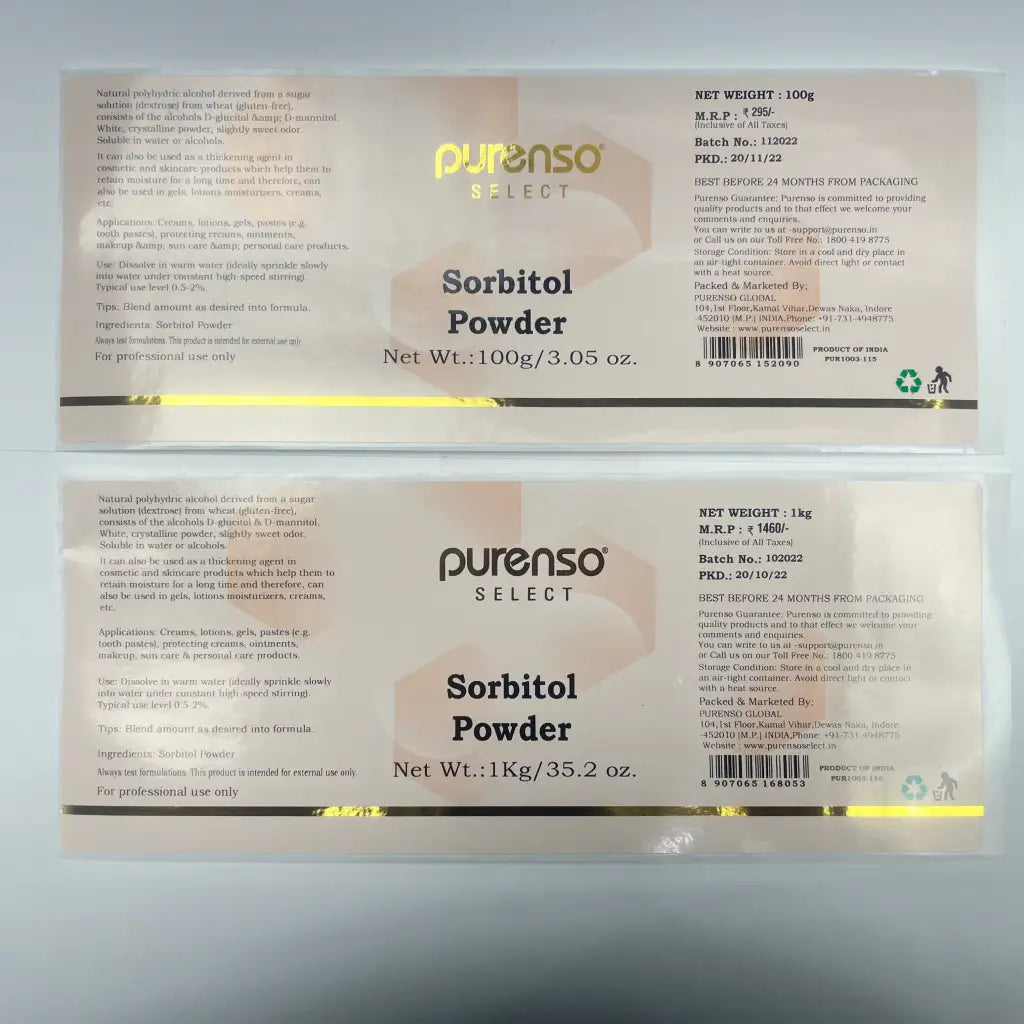 Description: Natural polyhydric alcohol derived from a sugar solution (dextrose) from wheat (gluten-free), consists of the alcohols D-glucitol & D-mannitol. White, crystalline powder, slightly sweet odor. Soluble in water or alcohols.
Sorbitol can also be used as a thickening agent in cosmetic and skincare products which help them to retain moisture for a long time and therefore, can also be used in gels, lotions moisturizers, creams, etc. It is also an excellent humectant, so it can also be used as an alternative for glycerin in personal care and skin care products. This form of Natural Sorbitol Powder is meant only for external application only as it is processed with the help of chemical compounds. Therefore, you should avoid using it in food products at any cost.
Benefits:
Effective moisturizing properties (avoids moisture loss)
Stabilizes gels and provides good clarity
Has skin softening and conditioning effects
Can support thickening effects of viscosity enhancers
Fairly resistant to acids and alkalis
Use: Creams, lotions, gels, pastes (e.g. tooth pastes), protecting creams, ointments, makeup & sun care & personal care products.
Applications: Blend amount as desired into formula. For external use only.
Ingredients: Sorbitol Powder